ABOUT OUR NAME, AWEN
Awen is a celtic/druidic symbol describing the spark of creativity or divine inspiration or illumination.
The awen, with its three rays of light, also reminds us of the importance of the triad–a sacred number in druidry. We have the three realms: land, sea, and sky (or middle world, upper world, under world). We have three grades or ways of studying/experiencing druidry: the bard, the ovate, and the druid. We have the triads, which were ancient Celtic laws and bits of wisdom expressed in threes. A triad might be as simple as: Three ways of growing: growing food for nourishment, growing in age as time passes, and growing yourself through knowledge and experience. Or three things that illuminate every darkness: nature, knowledge, truth.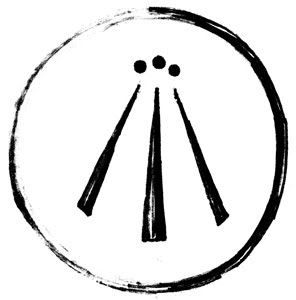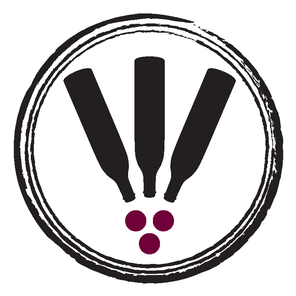 ---
Upon reading about Awen we found the meaning to be very apropos to what we wanted to create as winemakers. 'The flowing of Awen isn't just an experience, it is a magical and meditative process. Perhaps you've experienced it yourself–when you have a moment of inspiration and then begin to create, losing all track of time, all sense of where you are or what is going on around you–the thing you are creating is the only thing that matters, and you flow with your media. Hours or days later, you emerge with something incredible.' This perfectly describes our relationship with winemaking. Not only did we adopt the name, we also utilized the symbol in our logo. Our logo is a barrel stave with 3 bottles and 3 glasses.
---
HAND-CRAFTED BOUTIQUE WINERY
Awen Winecraft officially started commercially in 2016 by winemakers Sean Hopkins and Tom Homewood.
We had been producing small lots of hand crafted hobby wine for over a decade, starting in California focusing primarily on red wines. After many years of honing our winemaking skills producing 4 – 16 Barrels per year, we decided it was time to try to make a business of our passion. Sean moved to Southern Oregon in the summer of 2011 and began experimenting with the Rogue and Applegate AVA grapes, again, exclusively focused on red wines in the region, which offers an abundance of red wine grapes that we previously hadn't used. We moved on to white wines in 2013, and worked on creating both 100% varietals as well as blends. Additionally, we were given the opportunity to manage a small boutique vineyard in 2014, which allowed us to really experience winemaking 'grape to glass'. Finally, after commuting up from the Bay Area roughly 30 times for winemaking duties, Tom packed up the family and made Southern Oregon his home in the summer of 2016 to help start Awen Winecraft.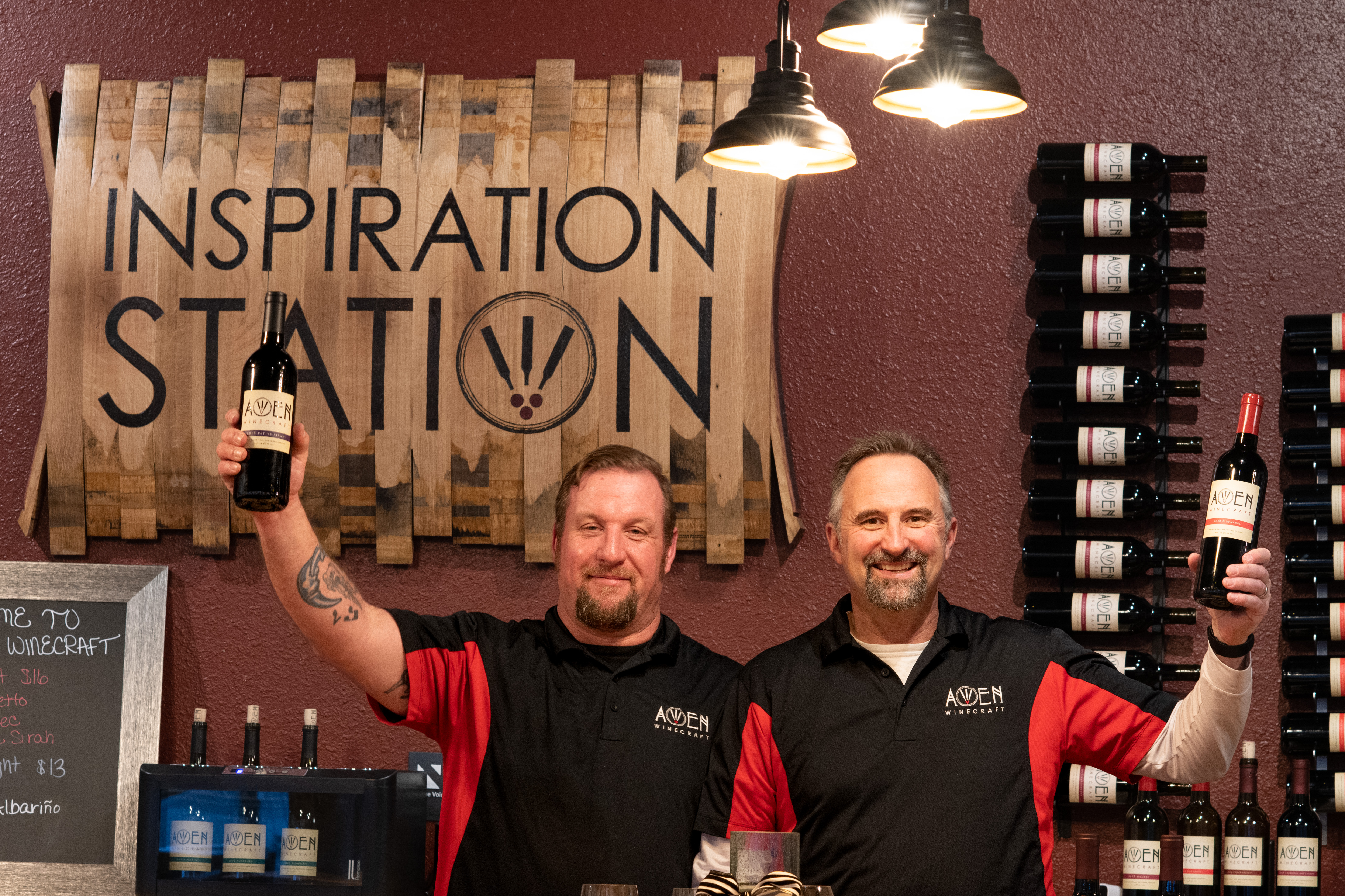 We chose the name Awen because creativity is central to what we do, both in winemaking and in our lives.
We both enjoy writing and playing music on the guitar, and we fully enjoy the creative process in creating balanced, smooth and complex hand-crafted wines.
We are committed to the region and local community, and source everything locally from the master growers in the area and pride ourselves on giving back to the community. We believe we are sitting in the middle of the next great wine region and are excited to become part of the story of the 'South of Oregon'.
We will continue to learn, experiment and explore what the area has to offer. We hope you will enjoy the literal fruits of our labor.
Local Liquid Poetry
---